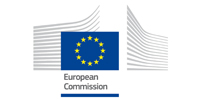 In 2013, the EU has re-opened the tender for the European Framework Contract Beneficiaries (FWC) for the period 2013-2017. FWC are contracts that have been put in place by EuropeAid Cooperation Office to facilitate the implementation of the European external aid through a fast and transparent recruiting of expertise in several fields. FWC 2013-2017 includes 13 areas to which organisations, alone or in consortium, can apply.
These areas, divided by LOT, are:
LOT 1: Rural Development and Food Security
LOT 2: Transport and Infrastructures
LOT 3: Telecommunication and Information Technologies
LOT 4: Energy and Nuclear Safety
LOT 5: Conferences
LOT 6: Environment
LOT 8: Health
LOT 9: Culture , Education, Emplyment and Social
LOT 10: Trade, Standards and Private sector
LOT 11: Macro Economy, Statistics and Public finance
Being part of the consortium led by Transtec that was awarded the contract for the LOT 12, Humanitarian Aid, Crisis Managament and Post-conflict assistance, ECES will be delivering electoral short-term expertise in the field of electoral observation.
Additionally, ECES has signed an agreement with IBF International Consulting to cooperate in the framework of the LOT 7 under the Governance and Home Affairs umbrella regarding the provision of expertise in the electoral assistance field. However, ECES is not part of the consortium lead by IBF. ECES collaborates with IBF as subcontractor when and where is mutually advantageous and for countries where ECES is not implementing already EU electoral assistance projects. ECES does not collaborate with IBF or any other consortium or companies of the LOT 7 if there is an interest for ECES in being considered for the implementation of EU electoral assistance projects that are formulated by electoral experts hired by EU services under this framework contract.
In sum, ECES operates in both election observation and electoral assistance within LOT 7 and LOT 12.