ECES is registered as a private not for profi¬t foundation headquartered in Brussels with the business number 829998514 and with the Belgian VAT number BE0829998514.

ECES has developed a quality financial management strategy through its collaboration with PME-Conseils.
PME-Conseils is a ISO 9001 firm specialized in accountancy, business management and taxation, set up in 1987 in Brussels. PME Conseils is divided into two departments:
The Business Administration department brings necessary specialized assistance for a performing management. The Accounting Services department offers accounting services, monitoring of accounts and taxation. PME-Conseils is thoroughly familiar with the non-profit sector and also with organisations funded by the European Union. In short, besides the usual services in the area of accounting, business administration and taxation specific to non-profit associations and other organizations in the non-profit sector, PME-Conseils support ECES in carrying out:
financial-cost accounting specifically adapted to the supervision of projects or specific budgets, and adapted to the needs of the reports that have to be drawn up;
financial accounting in accordance with the applicable rules and standards for non-profit associations;
budgetary and financial reports according to the requirements of each sponsor;
financial audits by the subsidizing authorities
declaration and management of taxation including VAT with local relevant authorithies.

Since the beginning of its activities, ECES has been using WinBooKs as its accountancy software.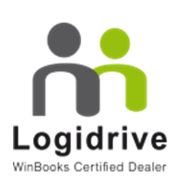 Moreover, a dedicated software was created with PME-Conseils taking on board several years of financial operations and in order to have a single customised software to deal with logistics management, billing, inventory management and purchase management linking HQ with projects in the field.
This software solution has been customised for ECES by PME-Conseils and Logidrive, a specialized company on Winbooks solutions, www.logidrive.com/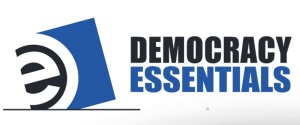 Furthermore, at project-field level and in order to ensure the constant financial overview and supervision of ECES' projects, Democracy Essentials, the organisation responsible for providing IT support to ECES, developed and installed a tailor-made financial management software to respond to ECES' and the project's needs from the field. This software allows to monitor on real-time the level of expenditure for all budget lines, as well as to check supporting document(s) for every encoded expenditure. The software operates in a very simple manner: each validated and paid invoice is scanned and uploaded into the system. According to the related budget line of the encoded expense, the software will automatically calculate the remaining available funds. This system ensures transparent and accurate fi¬nancial management and helps to closely monitor expenses, as ECES personnel in charge of financial supervision in Brussels can also access the system. Such financial management system is crucial to facilitate the preparations of the verification of projects' expenditures and external audits.