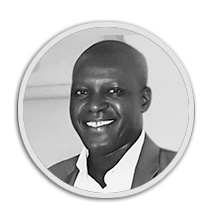 Valdiodio Ndiaye is a senior electoral expert with a solid experience of more than fifteen years. He is specialized in the essential components of electoral processes in Africa (research, observation, audit of electoral lists, analysis, monitoring of electoral violence, media monitoring and civic education) and peacebuilding.
He has collaborated with almost all regional and sub-regional institutions in various African countries (Madagascar, Gabon, Tunisia, Nigeria, Côte d'Ivoire, DRC, Congo Brazza, Mauritius, Comoros, Mali, Mauritania, Liberia, RCA, Guinea, Togo, Guinea Bissau and Burkina Faso) () including électoral assessment missions.
In Senegal in the last five years he was a member of the committee for the review of the electoral code. For the 2017 electoral process, he is a member of the committee responsible for the partial revision of the electoral roll.
As a member of the Collective of Senegalese Civil Society Organizations for the Elections, he coordinated technically and operationally the vast program of citizen observation in 2012 which mobilized more than 4000 observateurs during the presidential and legislative elections. Valdiodio Ndiaye is also part of the West African Coalition of Human Rights Defenders.
He is a BRIDGE accredited Trainer. And has a a specialization in administration, finance and personnel management as well as in parliamentary law.