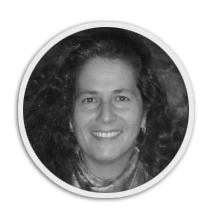 Maria Teresa has an extensive and precious experience in electoral technical assistance and observation, among others. Maria Teresa holds a M.Phil. in International Relations/Law, a Master in International Affairs and a Honors Degree in Political Science. Among her numerous electoral technical assistance/observation missions, can be mentioned the ones in Liberia, Afghanistan, Mali, Sudan, Moldova, Georgia, Azerbaijan, Serbia, Montenegro, Croatia, Kosovo, Cambodia, and many more. From 2015 to 2017 Maria Teresa has been working in the Central African Republic providing electoral assistance to the "Autorité National des Elections" (ANE) with ECES under the auspices of the European Union. Since 2018 she is working in Nigeria within the EUSDGN as Senior Electoral Expert (legal). In 2019 she was appointed as Progamme Coordinator of the EUSDGN in Nigeria
Ms. Mauro has been employed with relevant international organizations such as European Center for Electoral Support/European Union, the United Nations (Department of Peace Keeping, and High Commissioner for Refugees), the Council of Europe-Venice Commission, the OSCE, IFES/USAID, Creative International/USAID, NDI, and the Graduate Institute of Iternational Studies-Geneva.
She is fluent in English, French and Italian and has working knowledge of Spanish. Maria Teresa has been also a Human Rights Expert, and a Political Analyst. In 2004 she worked in Iraq with the Italian Ministry of Foreign Affairs. Due to her deep experience in the Balkans, she was involved in the International Tribunal for the Former Yugoslavia as an Expert Witness from 2006 to 2008.