MEETING WITH THE PRIME MINISTER OF BURKINA FASO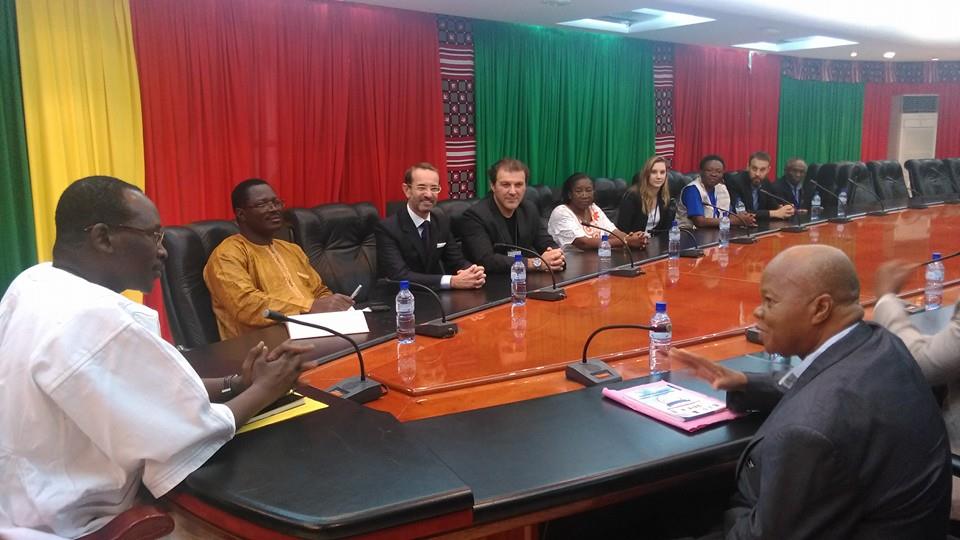 Day- 1 before the elections, the team of PACTE- Burkina Faso project was received by His Excellency yacouba isaac zida, Prime Minister of Burkina Faso, as part of its partnership with the CODEL, national organizations observing the election coalition.
The collaboration between ECES and CODEL materialised by the provision of an Expert on parallel counting of votes(PVT), Mr. Anis Samaali in order to assist the CODEL in the establishment of a "Situation room" ,for both monitoring and processing the results of the domestic real-time observation and an independent, and to have an estimation of the results via the PVT. PACTE-BF also contributed to the deployment of two missions analysis and exchange of experiences in Senegal and Côte d'Ivoire, to support the CODEL in the implementation of its tasks.
The Executive Director of ECES, Fabio Bargiacchi, the Electoral Expert from PACTE-BF project, Franck Balme, the Expert on Institutional communications Virginia Ramey, and the Coordinator of Programmes of ECES, Camille Rouaud, participated in the meeting alongside experts from the CODEL, Diakonia and OSIWA.