ECES Seminar 12 & 13 July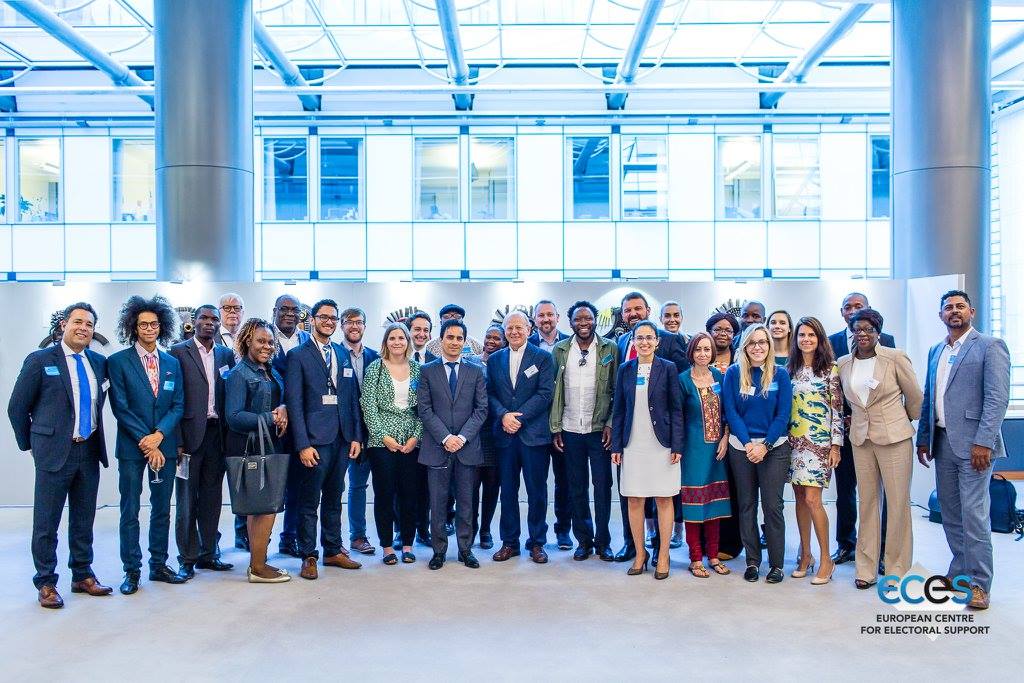 ECES seminar on "Preventing election related violence: what role for political mediation and dialogue? Launch of ECES' Election Conflict Prevention Handbook on Southern Africa"
ECES in collaboration with Directorate for Democracy Support of the European Parliament and the Election Support Network of Southern Africa (ESN SA) conducted a two-day seminar last week entitled "Preventing election related violence: what role for political mediation and dialogue? Launch of ECES' Election Conflict Prevention Handbook on Southern Africa". The seminar took place in Brussels 12th July at the Renaissance hotel and the 13th July at the European Parliament.
This seminar was held within the framework of the ECES implemented project "Preventing Election Related Conflict and Violence in the SADC" (PEV SADC – www.pevsadc.eu) that is funded by the European Union at 75 per cent and ECES at 25 per cent. It was intended as a follow-up to previous seminars held in the Parliament over the last two years on election conflict prevention. Previous seminars in the same vein have discussed two key publications of the European Parliament namely "How can the EU support Peaceful Post-Election Transitions of Power: Lessons from Africa"and "Developing Operational Tools within the EU for a comprehensive approach to prevent electoral violence".
ECES presented its handbook that collect case studies from all 14 SADC countries comprised by the PEV SADC project: the handbook makes key recommendations for development partners and offers analysis of the potential and pitfalls of existing conflict prevention mechanisms at both regional and national level. As such, the handbook is an operational response to the above-mentioned publications as it has been produced in the same vein as a "practitioners contribution" to election conflict prevention funded by the EU and EU member states. This was discussed more in depth during the seminar day held inside the European Parliament.
The seminar 13th July in the European Parliament was chaired by MEP Judith Sargentini former Chief Observer to the EU election observation mission in Mozambique and Tanzania and co-chaired by Mr Alojz Peterle, MEP, former Chief Observer to the EU election observation mission in Kenya.
A panel was invited to give opening statements on the subject matter, namely on "Preventing election related violence: what role for political mediation and dialogue?
The panellists were:
Riccardo Chelleri, Policy officer for Democracy and Election Observation, European External Action Service and Canan GUNDUZ, Mediation Advisor, Conflict Prevention, Peacebuilding and Mediation Division, European External Action Service.

Fabio BARGIACCHI, Executive Director, European Centre for Electoral Support (ECES).
Granville ABRAHAMS, Senior Manager for Electoral Matters Independent Electoral Commission of South Africa (IEC).

Victor SHALE, Independent Consultant Shalestone Consultants.

Gérard STOUDMANN, Senior Diplomatic Advisor and Coordinator Preventive Diplomacy Group, European Institute of Peace.

Sonya REINES-DJIVANIDES, Executive Director, European Peacebuilding Liaison Office (EPLO).
A vast number of important electoral stakeholders from Europe and Africa attended the seminar including electoral management bodies from South Africa, Lesotho and Mozambique, researchers and electoral experts who have been part of ECES activities and the PEV-SADC projects capacity-enhancing scheme and research component since the beginning of 2013 in the 14 countries, Ambassadors from SADC member states, European MEPs, civil society organisations from both Africa and Europe, representatives from regional networks such the ECONEC in West Africa and the ESN-SA and ECF-SADC in Southern Africa, academicians and many more.
As a result of these two seminar days, the handbook will be updated to capture the main discussions and key recommendations at policy level. The handbook will soon be available as an e-publication, accessible through our social media.