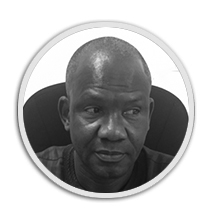 Mamadou Bocar Niane is a teacher and a Senior Electoral Advisor. For 15 years he has been serving as Head of the Training Division of the General Directorate for Elections (DGE) of Senegal. In this capacity, he designed handbooks and training materials for the staff of the commissions for the voters' lists, the members of the polling stations and representatives of political parties. He also conceived a handbook for candidates' application process.
He is a member of the technical commission for the review of the electoral code and of the technical committee for the international audit of the Senegalese electoral register.
Mamadou Niane is the technical adviser to the General Director of the DGE and he took part in several electoral observation missions in Africa and in Europe, notably in Germany.
Mamadou Niane holds a certificate in pedagogy and a teacher certificate (Brevet Supérieur d'Etude Nationale) and he is a BRIDGE accredited trainer.